CHAPEL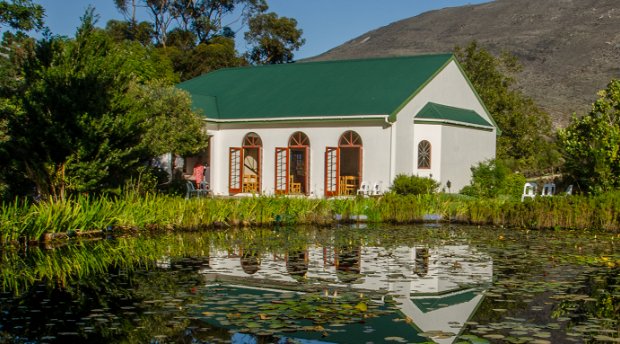 Weddings and Memorials at Volmoed
Volmoed is a special place with its peaceful beautiful surroundings and its well-maintained facilities to make lasting memories. The chapel has been a favourite place for many to celebrate wedding vows and hold memorials for those who have past on. The chapel and the pond also create a photographer's dream setting for those special photos.
The chapel can seat 80 people, but can accommodate 100 with extra hired chairs. There is ample parking. Although some people opt to just use the facilities of the chapel, others have chosen to spend a night or two at the venue with friends and family. There is a possibility for wedding receptions but will need to be discussed with the office first.
Some people choose to have plaques to remember their loved ones. These can be attached to benches or you could sponsor a tree in memory of your loved one.
The office will supply you with a list of guidelines for your special occasion.
Weddings
Hire the chapel for a per day rate. Keys will be available the day before for venue preparation.
All arrangements must be through the Volmoed office. Also contact the office for special packages which include accommodation and other facilities.
Memorials
Please contact the office for all your needs (live streaming or serving refreshments)
Contact Us
028 3121 282